2021 Sustainability and Climate Change Baseline Initiatives
The Aerobic Technologies digestion and renewable system for 2021 creates a closed end solution for the disposal of all organic waste for organisations in catering and in providing food for consumption and distribution.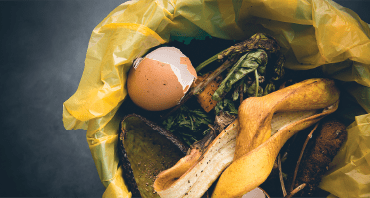 By Professor Lord Patel of Bradford OBE, Chairman Aerobic Technologies Limited
The testimonial customer for the current technology is The National Health Service for NHS Hospitals
in the UK. The ATL system identifies with the NHS Plastics Pledge, the NHS Operational and Planning Guidance, the Climate Change Act, a Greener NHS.
The system reduces carbon emissions, reduces the carbon footprint, reduces food waste and complies with The NHS Plastics Pledge to reduce and eliminate single-use plastic.
The technology can include an application to convert food waste into clean water for recycling onsite whilst extracting and preserving the calorific value from food waste for use as feedstock in 'waste to energy' facilities enabling an organisation to meet Climate Change initiatives for 2021 and beyond.
To find out more about the Aerobic Digester, how to reduce your food waste and contribute to a greener initiative, visit our home page here.
Let's get the ball rolling
Fill in the form below and we'll be in touch